McMillion & Hirtensteiner, LLP Partners
The Huntington Beach and Westlake Village Lawyers at McMillion & Hirtensteiner, LLP are ready to help you with just about any type of legal issues you or your business may face in California. Our Huntington Beach and Westlake Village Attorneys represent a myriad of clients from all over the State. Our lawyers, with offices in Los Angeles County and Orange County, are equipped with the latest technology, making the geographic location of our clients in California almost irrelevant. With handhelds, laptops, and the latest in legal technology, we effectively represent clients, large and small, across Los Angeles County, Orange County, and the rest of California.
SHANNON M. HIRTENSTEINER, Esq.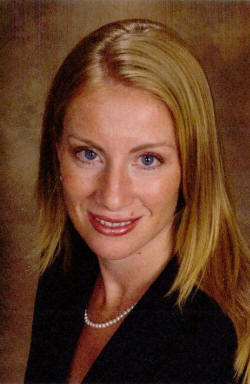 A graduate of Pepperdine University, Ms. Hirtensteiner received her Bachelor of Arts in 1996 with a Major in Political Science and a Minor in History and her Juris Doctor in 1999. During law school, Hirtensteiner was a recipient of the Howard A. White Scholarship and competed in the Fall Individual Advocacy Tournament and the Vincent S. Dalsimer Moot Court competition.
She served as a judicial extern to the Honorable Andrew J. Wistrich of the United States District Court in the Central Judicial District. During her undergraduate work, she ran cross country for Pepperdine and also studied in Heidelberg, Germany through the Year-in-Europe Program.
Ms. Hirtensteiner has experience in the following areas of litigation: employment, general liability defense, products liability, premises liability, construction defect, business and copyright; family law matters; and transactional work.
Hirtensteiner volunteers as a coach for the mock trial team at Trinity Pacific Christian School. An avid runner, she continues to volunteer as the Assistant Coach for the Pepperdine Women's Cross Country team. Ms. Hirtensteiner won the 2007 decision, Hansraj Parmar v. County of Los Angeles, et al., from the Court of Appeal of California, Second Appellate District. Ms. Hirtensteiner also authored "Proposition 187 and Equal Protection" as featured in the Los Angeles Daily News, the San Diego Union Tribune, and the Contra Costa Times.