McMillion & Hirtensteiner, LLP Partners
The Huntington Beach and Westlake Village Lawyers at McMillion & Hirtensteiner, LLP are ready to help you with just about any type of legal issues you or your business may face in California. Our Huntington Beach and Westlake Village Attorneys represent a myriad of clients from all over the State. Our lawyers, with offices in Los Angeles County and Orange County, are equipped with the latest technology, making the geographic location of our clients in California almost irrelevant. With handhelds, laptops, and the latest in legal technology, we effectively represent clients, large and small, across Los Angeles County, Orange County, and the rest of California.
JANINE S. McMILLION, Esq.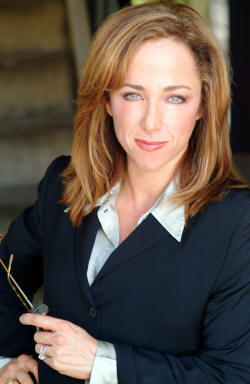 Ms. McMillion has developed a substantial business clientele of both private and public clients. Ms. McMillion has an extensive practice in labor and employment cases in both State and Federal Courts. She has successfully defended both corporate and government clients in discrimination, wrongful termination, harassment, and wage-and-hour class-actions. With the ever changing environment of employment cases, Ms. McMillion has been extremely successful in resolving complicated employment cases in early mediation and arbitration, and very often in summary judgment.
She also provides continuous sexual harassment training for clients as well as preparing employment manuals and advising clients with respect to employment related matters such as wage and hour law, prevention of sexual harassment and litigation, day to day issues, and policies and procedures.
Ms. McMillion, a former prosecutor for the Los Angeles District Attorney's Office, also has extensive experience at trial in criminal and civil litigation, representing clients in front of state and federal agencies such as the Department of Fair Employment and Housing, the Equal Opportunity Commission, as well as administrative discipline hearings on behalf of government entities.
In 2005, Ms. McMillion was selected as a "Rising Star" by Southern California Super Lawyers, an honor bestowed upon only the top 2.5% of up and coming attorneys under 40 years of age. Ms. McMillion is also very active in her community and currently serves on the Board of Directors for the Susan G. Komen Breast Cancer Foundation of Orange County.
Ms. McMillion holds a J.D. from Southwestern University School of Law, and a Bachelor of Science in International Business Finance from the University of Southern California.